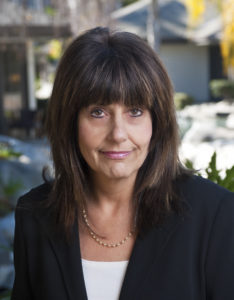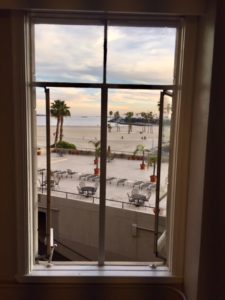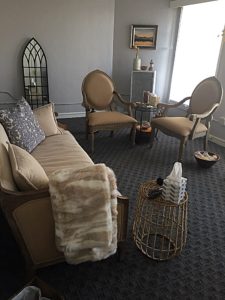 About myself
I have been in private practice in Southern California since 1995, treating individuals and couples in psychodynamic psychotherapy and psychoanalysis. I completed my MSW at Loyola University in Chicago. I trained as a psychoanalyst at Newport Psychoanalytic Institute (NPI) and graduated in 2007. I am a former faculty member at NPI and am involved in both the Orange and Los Angeles county psychoanalytic communities. I completed a year of training in 2013 at the Los Angeles Institute's Trauma Studies Program. I am also a former employee of UCI Medical Center where I worked in both a medical and psychiatric capacity, including the emergency room, burn unit and the Traumatic Stress Program. I have supervised residents who have an interest in learning psychodynamic theory and treatment, and joined the Volunteer Faculty in Neuropsychiatry at UCI Medical Center in July of 2015.  I was also a volunteer clinician for six years for The Soldiers Project, serving Veterans and their families returning from the Iraq and Afghanistan wars, until the organization dissolved in 2019.  My primary area of interest is treating adults with childhood trauma.
My Approach
Psychoanalytic psychotherapy is an effective and empirically validated modality for a broad range of psychological complaints and disorders.  Having said that, therapy is a leap of faith. The higher the level of a therapist's training and personal work, the better your chances are of getting the help you need. When a therapist (like me) has had psychoanalytic training, then the help that you will receive will focus on deeper issues. This means that if you have been feeling depressed for a long time (for example), I am more likely to wonder whether you missed out on something important that needs attention now.
The experience of talking with a professional is very private and personal. It helps you to understand feelings and behaviors that just don't seem to make sense. This helps open emotional doors that can lead to personal growth. It is a far different experience from talking with friends or family, who frequently do not know what to say when someone is hurting.
"The quality of the client-therapist alliance is a consistent predictor of positive clinical outcome independent of the variety of psychotherapy approaches and outcome measures."
I'm here to help
Anticipating getting help might make you feel anxious. Sharing your feelings aloud can be uncomfortable. Trust that a good psychotherapist will put you at ease, rather than judge you. It is important for you to come into the office and meet me so that together we can decide whether we are a good fit. At that time you will know if you are comfortable proceeding.
Therapy is a gift you give yourself. It is a decision about wanting something different in your life. I believe in psychotherapy because I have seen it work to change people's feelings about themselves and their lives. The journey is an investment you make in yourself and how you want to live your life. We live in a society that values "drive-through" remedies. If someone offers you a quick solution to a problem you have experienced over and over again in your life, it should raise a red flag for you. What you are experiencing is an indication that something from your past is interfering in your present life. Understanding this can bring you much relief. Therapy is about changing lifelong patterns that just aren't working, and replacing them with ones that do.
Therapy is a collaborative process that is very different from reading a self help book or taking medication for a particular feeling, like depression. What is necessary is having a connection within a therapeutic relationship. Although the use of medication can be very helpful and sometimes needed, it does not replace the face to face emotional connection that another human being can offer when you are suffering. In fact, research has shown that the quality of the therapeutic relationship is what helps people to feel better. This experience, whether you are on medication or not, can deepen and enrich your life. Now, what could be more powerful than that?
Dr. Siegel has completed all requirements by the Board of Behavioral Sciences to provide supervision to Associate Clinical Social Workers who are pursuing LCSW licensure.
Contact Me...
My office hours are by appointment only.
Please call me and let's talk about how we can work together.
714-376-6235